How To Sell Your Valuables
How To Sell Your Valuables
Sell Your Jewelry, Fine Sterling, Art, Rare and Antique Books, Collectibles… and MORE!
Why Sell To Shelley's?
Selling your personal jewelry, sterling, art, books, and any of your special items can be an emotional and intimidating undertaking, and choosing a reputable jewelry and antiques buyer to navigate you through the course of action is the most important aspect of the selling process.
At Shelley's Jewelry, Shelley's Auction Gallery, and Shelley and Son Books, we offer the highest credentials, knowledge and length and depth of experience in our profession, as well as most attentive personal service anywhere.
We offer 3 ways to sell … on consignment, for cash, or through our international auction.
What Do We Buy?
Jewelry: We purchase fine jewelry, diamonds, vintage wrist watches and pocket watches. We are especially interested in LARGE diamonds, signed jewelry, and antique/period jewelry. We also buy gold, sterling, and platinum! We even buy broken jewelry or items in need of repair.
Sterling: Tired of polishing the family flatware and hollowware ? Our appraisers can direct you in the right direction to get the most for your money!
Fine Art: We accept fine art and prints by listed artists. In fact, we once set the world record for the most expensive painting by a California artist ever to be sold at auction!
Collectibles: We can buy or consign one item, and we can even buy or consign large collections.
Ready To Sell?
Please call our store for an appointment 828.698.8485 or just bring your items in! We even make house calls to view larger items or collections. You are never under any obligation. Your inquiries are strictly confidential!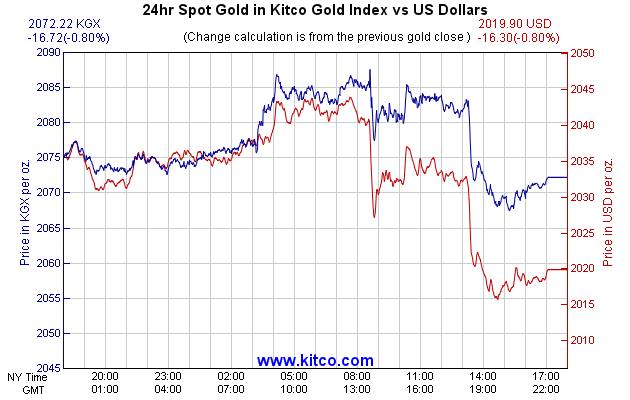 Please refresh the page to update the live price of gold in real time.
Source: www.kitco.com